Strategy games for iOS continue to amaze and excite players who have an iPhone or IPad. New and pro gamers have a chance level up their strategic skills using these games. What game do you prefer to install in your Apple's smartphone? If you haven't decided game you like, then, let these ten best strategy games for iOS give you the idea about the game you like to play.
Prepare your device now and enjoy playing RTS games you like and would give you great fun. Here are the top 10 best ones you can find on the App Store and play.
Clash Royale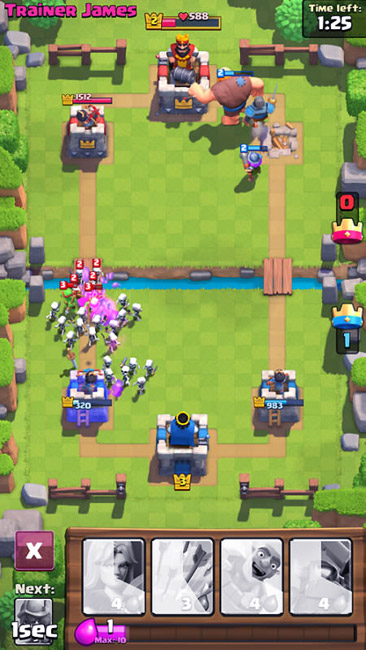 If you like war games, you would love Clash Royale by Supercell. Here, you have access to excellent features that test your offense and defense skills. Get ready to perform tower defense and excellent lane pushing moves that's your secret to victory. Players can access the quick play modes that allow them to earn chest rewards.
What players can expect from the game:
You can boost or level up your offense and defense skills by defending towers and winning battles.
Chest rewards await players who unlock the quick play modes.
Three-Minute gameplay gives you excellent gameplay you would enjoy.
Warbits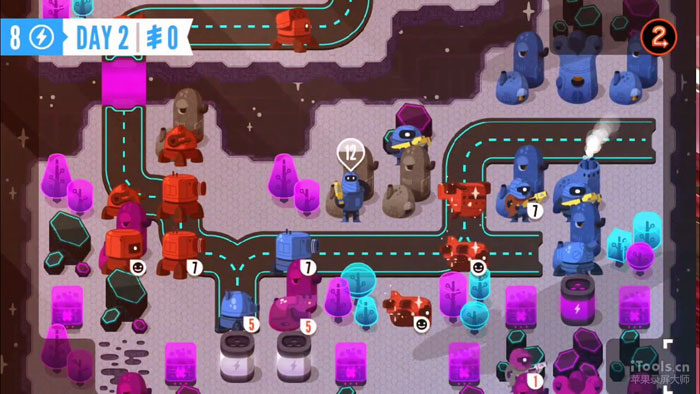 For lovers of light wargames and galactic empires, Warbits by Risky Lab is a great strategy game you can play on iOS.   You can fight enemies in a big galactic battle, and you have a chance to capture their HQ. Players would enjoy the campaign battle and the multiplayer modes that enable to experience amazing gameplay. An online multiplayer is also available for players who want to engage in big tournaments
What players can expect from the game:
Warbits offer a simple but challenging gameplay that adds to your excitement.
Players can play different game modes such as campaign, challenges and more.
You might find useful:
> PlayStation 2 Emulator PS2Smart – Play PS2 Games on Android or iPhone
A Planet of Mine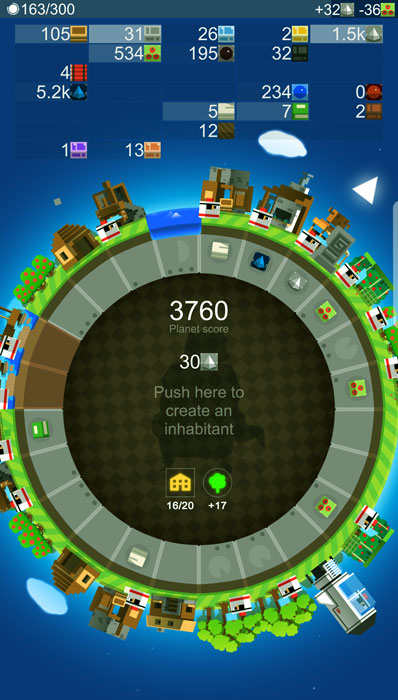 Have you tried to build your planet to expand your empire? If you haven't, then, Planet of Mine gives you the chances to do it. Here, you can build and develop your planets by having workers who get the resources for you. As you develop your empire, you can discover other planets, befriend other species and engage in wars.
What players can expect from the game:
Players meet other species that they can befriend or fight.
There's a Discovery Game mode for players.
You have access to different resources you need to build your planet.
Rome: Total War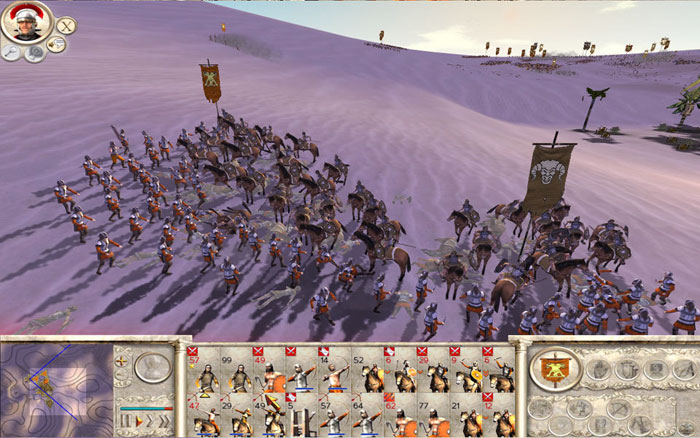 Become a leader of one of the noble families in Rome: Total War. Here, have to manage different provinces, oversee your empire's growth and more. Be ready for race invasions and barbarian conquests that might harm your noble line.  You can device excellent strategies to win the game and battle other empires.
What players can expect from the game:
Players manage not only their noble lines but also other concepts that they need to maintain the growth of their empire.
You can build and develop excellent strategies that enable you to win battles.
Battle of Polytopia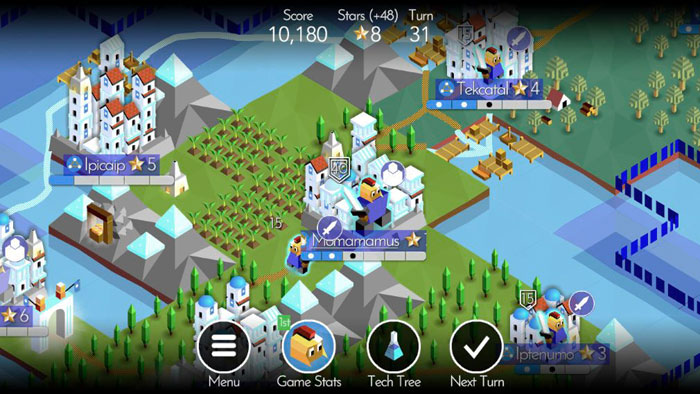 Prepare to lead a tribe and build a strategy that enables you to develop your tribe and gain high scores in the game.  Battle of Polytopia gives you a strategic concept you would love to try. The 4X functions and fast game mechanics add to your excitement and fun.
What players can expect from the game:
The mobile-friendly games you an exciting and superb gaming experience
Players have options and resources to develop their empire.
Fast gaming mechanic fuels your excitement to win the game.
Chaos Reborn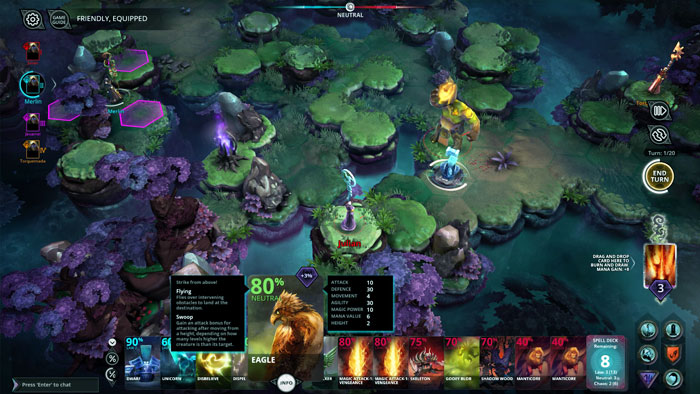 Engage in a wizard battle to beat your enemy by leading your army. Players can wage battles with other wizards that let them manage mana and win the game. Chaos Reborn is perfect for those players who aim to develop their strategic combat skills by defeating wizards and winning great battles. Also, you have access to multiplayer duels or campaign matches.
What players can expect from the game:
You can use illusion spells to defeat other wizards in mind games
Players can engage in the multiplayer mode and win exciting matches.
Gamers can play dual roles as a wizard and a leader
This Is the Police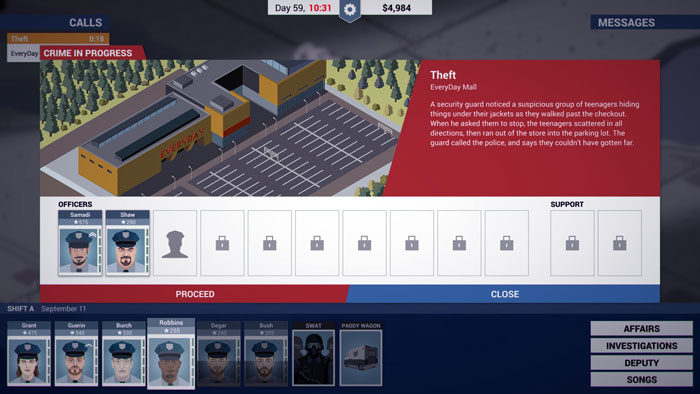 You take the role of Jack Boyd, the police chief who has to deal with a corrupt mayor, gangsters, and crimes.  If you like crime solving, this game is great for you. Here, you need to deal with the crimes happening in the city and use the police resources successfully.  It's perfect for your iPad or iPhone due to its interesting graphics. Feel the excitement every time you play this game and get rid of different crimes.
What players can expect from the game:
Players have different police resources they can use to win the game.
You're offered excellent and quick gameplay.
Rebel Inc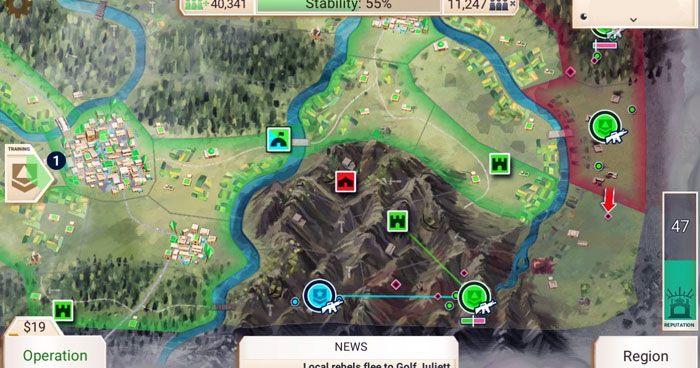 As a successor to Plague Inc, Rebel Inc takes you to the aftermath of the war where you need to rebuild the city. Players manage soldiers and an army to ensure the stability in the city is maintained. You need to meet the military and political needs of the city.  Gamers find this game to be fun and addictive as it gives you the challenge you seek.
What players can expect from the game:
Players can manage troops effectively and make sure the city is stable.
Fast and excellent gameplay is offered to players who aim to experience great gaming experience.
Iron Marines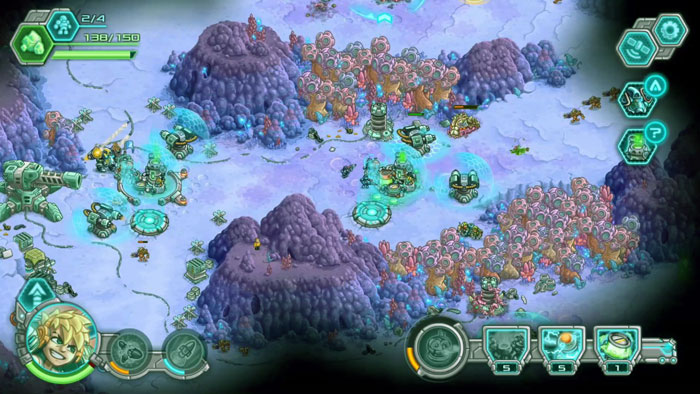 Get ready to wage into battle and lead your troops to victory with Iron Marines. The game's builders, Kingdom Rush, give you a14 campaigns.  Players devise strategies to manage tower defense and earn points. Iron Machines offer you difficulty modes and special levels to add the excitement and challenge in playing the game. In the premium version, players would make an in-app purchase for them to unlock heroes.
What players can expect from the game:
Difficulty modes are offered to players who like the replayability option of the game.
Players can enjoy the extra challenge of the game through by playing the special levels option.
Holy Potatoes! We are we in Space?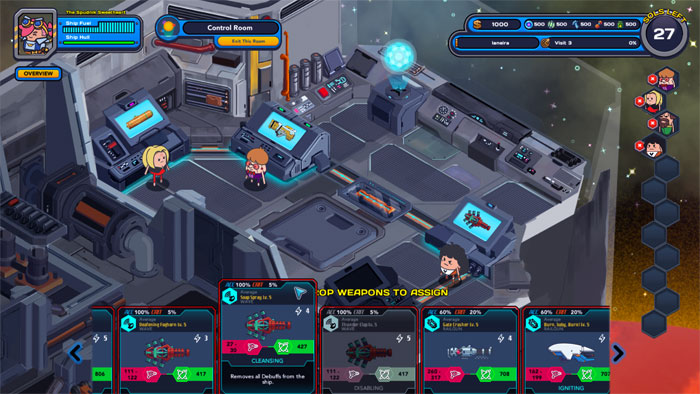 Prepare for space odyssey of fun and adventure as you help Fay and Cassie rescue their grandfather from the Eclipse fleet.  You can explore the entire universe, meet the crew and win battles for you to win the games.  You break the system of the enemy ship while you make your crew safe. Daylight Studios, the developers, assures gamers they would enjoy playing Hot Potatoes!
What players can expect from the game:
You engage in an exciting battle that lets you develop your strategic skills.
Players would enjoy each game level that offers them a great
Hot Potatoes Is a strategic and adventure game that gives you excitement and thrill.
Have you decided which strategy game you would play? If yes, then you download the game in your iOS device from App Store today and feel a superb gaming experience.  Feel the excitement every time you use your iPhone or iPad. These RTS titles would fuel your excitement to play games on your iOS smartphone or tablet.
Come now and prepare for the great strategic battle you like to achieve.  These top 10 RTS titles for your iPhone offers you the excitement you like to experience. You would have fun and enjoy playing these games all the time.
See also:
> Best Strategy Games for Android